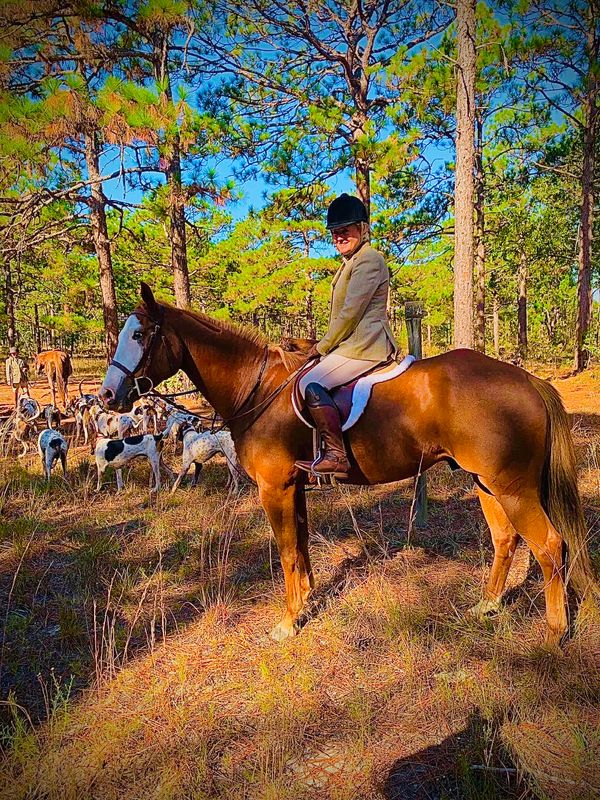 2013, 16hh. Chestnut QH Gelding
Dragonfly has a single season of hunting under him as a staff horse, in second flight and hilltoppers. He hunted 2-3 days a week, trailering to various meets with Moore County Hounds in NC.
Prior to hunting, he was a western pleasure horse, but found his love for trails and thus learned how to hunt. More whoa than go, crosses/jumps anything, stands at checks, goes on a loose rein alone or in a group. While he did whip-in majority of the season, he is honestly too slow as a staff horse. Therefore, he was also often used in the fields as a guest horse, but he is still broke to the gun and whip, and doesn't mind being up front with the hounds. He did opening meet in second flight, road/traffic safe, crowd safe, trailers perfectly, clips perfectly, and is safe for any level adult rider, but would probably best be suited for intermediate+. 
$20,000
https://www.youtube.com/watch?v=V_KFl08qb6E
Isabelle M. Jones. 910-603-6096