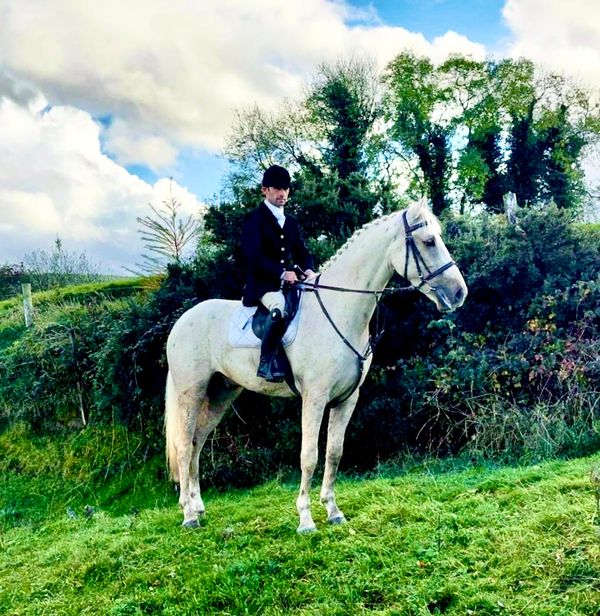 RORY
2018 16.2h Irish Sport Horse gelding
Rory has hunted in Ireland one full season and is now hunting at Millbrook in New York.
This striking young horse by Tullybeg Fusion has had the best possible
beginning in Ireland. Started and introduced to his fox hunting life
by one of the top Irish huntsmen, Rory has had a solid introduction to
fox hunting, and clearly he excels at it. A safe and sensible horse
with outstanding jumping technique, this well-bred youngster is
destined to do great things in and out of the hunt field. Rory
deserves the best possible home in order to enable him to reach his
full potential.
https://www.youtube.com/watch?v=ikPbZq7lINw
Price $50,000
Contact Information: Ian Michaels - ianequinoxvet@gmail.com -
518-398-7420 (text preferred)
Location of horse: Pine Plains, NY