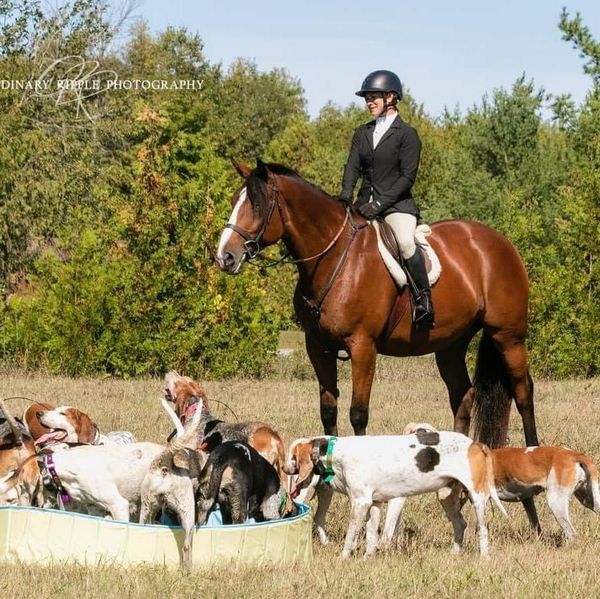 WATSON'S HARLEY
2010 16.2H Canadian Sport Horse gelding
Currently hunting, any where, in any field 1st, 2nd, or 3rd with the Ottawa Valley Hunt Club. 
Chaperoned a student at the junior hunt.  
We did "learn to hunt clinic" together in 2020 and capped 4 times. This year, we have been almost weekly! 
Would also make a great low/mid level eventer. 
Best suited for an intermediate rider. Harley is not dull to the leg. Great go and stop buttons. 
Schooling around 2'9" - 3' jump course and 1st-2nd level dressage. Can hack out alone, bareback and bitless happily. Currently lives out 24/7 barefoot. Stands for clip, bath and farrier. 
https://m.youtube.com/watch?v=og6FKQq5-iM&feature=youtu.be
$25k Canadian dollars 
Contact Janice at 613-802-9543
Available for trial north of Brockville in Ontario, Canada.