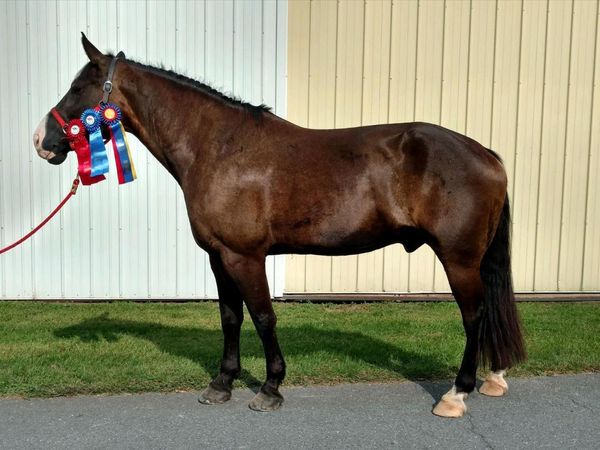 TOBY
2009 17.1 + hand, Percheron/Thoroughbred gelding
Hunted 2nd flight with New Market-Middletown Valley and Carrollton Hounds. Could easily be a 1st Flight hunter or staff horse.
Has had the same owner for 7 years. Evented (schooled through training level), hunter paced and shown dressage. Very well schooled and educated dude. Tuned up and ready to go, total love bug. Best suited to intermediate rider (he is large), no maintenance.
FADS at Woodvale
Dressage at Loch Moy
Stadium at Loch Moy
$25,000
Contact Courtney Sendak 443-610-7221
Located in Frederick, MD.